Swiss Knife-Folding Option
The Küschall Champion is available with the SK (Swiss Knife-Folding) option which allows the front frame to fold back underneath the seat canvas making it even more compact and easier to transport than the standard champion.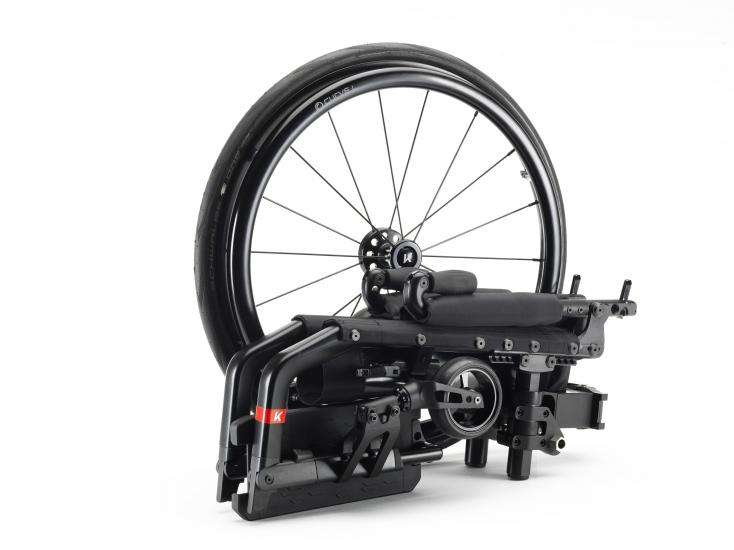 Transportable
The Küschall Champion is probably the most transportable active user wheelchair on the market with its unique folding system and quick release rear wheels.
Visualizer
It can be difficult to visualise the finished package once you've chosen your options. The visualizer is a fantastic tool which allows you to create the chair in your exact specification and view a 3D image and even calculate the exact weight of your finished wheelchair.
Advice
We have years of knowledge and experience when it comes to specifying and recommending active user wheelchairs. It is our job to guide you through the whole experience, get in touch to organise a no obligation assessment.
Adjustability
The Küschall Champion has inbuilt adjustment, the seat height, back angle, centre of gravity, back height and leg rest can all be easily adjusted which ensures you can get the exact set up for you and as your needs alter.
Power Assist
Most of our our powered add on's have the ability to work in conjunction with the Champion wheelchair so if you need a little bit of assistance when propelling then this could be the answer. Please enquire to check exact compatibility.