We are delighted to be celebrating our 45th anniversary of opening this year! Yorkshire Care Equipment started all the way back in 1972. It was established with the idea to find and supply high quality mobility and care equipment to local people, and we're happy to still be carrying out that mission today.
Yorkshire Care Equipment has always been built on the ideal of finding the best care equipment available, and making sure that it caters perfectly to our clients' needs. We've always placed an emphasis on delivering excellent customer service to each and every person we serve. Our company has outlasted many other mobility equipment suppliers in Harrogate, and we're confident that we will continue to do so.
After the original owner of Yorkshire Care Equipment became too ill to work, the Hulbert family bought the business in 1995. With Duncan Hulbert taking over with the help of his sons, Gordon and John, Yorkshire Care began to grow. Our family-run business quickly needed to move to bigger premises, and after a brief residence in Rawdon, Leeds, we've now settled at a much larger showroom in Harrogate.
Now retired from Yorkshire Care, Duncan said:
"I thoroughly enjoyed running Yorkshire Care Equipment and working in the healthcare industry. Besides the satisfaction of being in a growing company with a growing market, there was the additional pleasure of being able to improve the quality of life of our customers and earn their appreciation.
"I am happy to see the business being passed down the family to my grandsons. Their enthusiastic hard work and understanding of modern technology and methods has given the business fresh impetus."
Yorkshire Care now has over 25 full-time staff, and is still managed by Gordon, John, and six of Duncan's grandsons – Tom, Ramsey, Tristan, George, Joseph, and Ralph. Together, we will continue to provide equipment that will enhance quality of life, whether it's by finding new equipment solutions or bringing out our own products.
Our CEO Tom said:
"I took over as CEO five years ago. It was such an exciting time for the business as me, my brothers and cousins could see the potential in the company and it had been a huge part of our lives for as long as we could remember.
"We've got big plans in the pipeline, and we want to see the business treble in size by 2020. Our family shares the same passion to see Yorkshire Care grow, so I'm confident that we can achieve this and continue to enhance quality of life for all our clients."
We would like to take this opportunity to thank everyone who has worked with us over the past 45 years, whether you're a private client, OT, or a healthcare professional. We truly do value your support and custom, and we look forward to the next 45 years!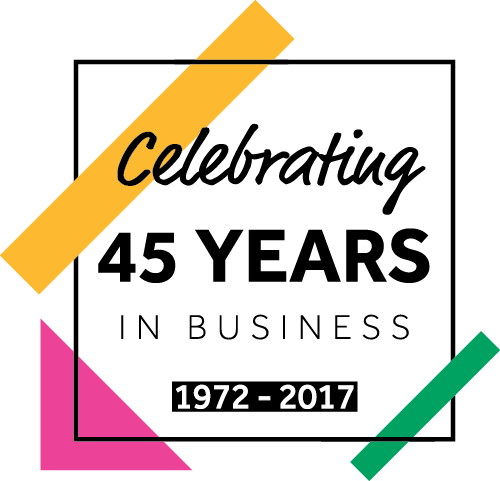 Take a look at some press articles on our 45th anniversary:
Access & Mobility Professional