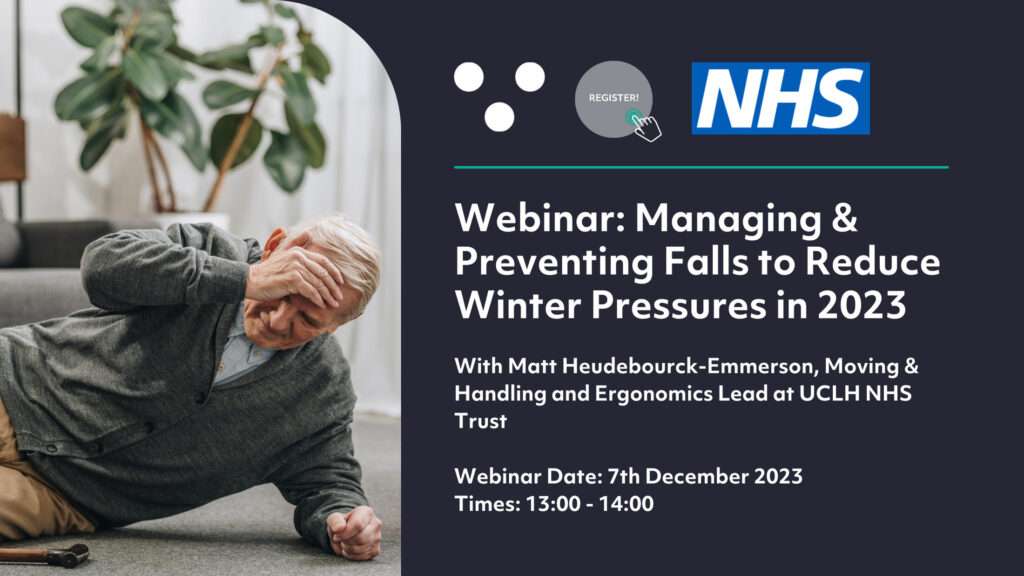 Register for our free webinar providing training and support for all healthcare professionals and carers involved in managing and preventing falls, both in acute and community care environments.
Learning Points Covered:
Discover what constitutes a "long-lie" fall, and the ongoing impacts they cause to patient health and healthcare organisations.
Learn about ways the colder winter months can cause more long-lie falls, and therefore pressures on both acute and community care facilities & response teams.
Explore strategies to prevent and manage falls this winter, to prevent patient injury and reduce pressure on emergency response teams.
Take a look at the Raizer Patient Lifting Chairs, as falls response devices that enable single handed lifting in minutes.
Question & Answer Session
We will be joined by the highly experienced Matt Heudebourck-Emmerson, the trust lead for moving & handling and ergonomics at UCLH NHS Trust (University College London Hospitals).
Please register even if you cannot attend live, as you will then receive a recording of the event and a copy of the slides when the webinar is complete.
We look forward to seeing you on the day!