Finding Comfortable & Supportive Recliner & Mobility Chairs for the Elderly
Our blog is an opportunity to share our extensive knowledge and experience in specifying comfortable, high-quality chairs and seating for elderly and low mobility users in the UK. With over 50 years of experience in the healthcare equipment industry, we understand there are a range of unique needs and preferences among the elderly when it comes to choosing the right mobility chair.
We understand that choosing the right recliner and mobility chairs for elderly individuals can be a difficult task. That's why we're committed to providing you with comprehensive information about the key features and benefits of our products, as well as tips and advice on how to make the right choice.
Supportive Chairs for the Elderly
We know that comfort is a top priority for elderly or low mobility person who is spending increasing amounts of time sitting in a chair, which is why all of our chairs are designed with ergonomics, cushioning, comfort and pressure care when needed in mind. A comfortable armchair will not only provide exceptional support, it should also help to reduce pressure points and promote good posture.
In addition to comfort, it's important to have adjustability and a range of mobility available in your chair to cater to your unique needs; which is why we have developed a range of widely adjustable, tilt-in-space recliner and care chairs that are also compatible with most standing and transfer aids, so you can enjoy maximum independence and mobility wherever you are most comfortable.
Our Commitment
We're committed to providing high-quality, durable, and safe chairs that are also easy to use, and offer orthopaedic support. From homely fabrics to breathable, wipe clean surfaces with built in pressure relief cushions…the final finishing touch is choosing from a range of styles and colours for your chair that matches your unique preferences and home décor.
The Evergreen Riser Recliner
While there are a range of considerations to take into account when finding the right patterns supportive mobility chair for an elderly person, patterns can emerge…take the humble riser recliner for example.
Throughout our time supporting elderly, disabled & low mobility users in finding the right seating solution, the popularity of the 'traditional' riser recliner armchair has remained a constant.
It's easy to see why, a comfortable and supportive recliner chair can act as aid that improves a person's ability to go about their day-to-day life with ease and independence. The right mobility chair can act as a standing aid that helps low mobility users feel more confident and independent when alone around their home.
These mobility supporting chairs can also help alleviate back and spinal pain among the elderly by offering a ergonomic seating solution that supports correct posture. For more complex conditions and disabilities, our specialist riser recliner and care chairs provide support for everything from pressure injury management, to spinal alignment through extra postural support pillows and cushions.
Let's look at the benefits of a traditional reclining armchair for elderly and disabled users with decreased mobility.
These orthopaedic aids not only offer extreme comfort, but they also promote better posture and circulation, both key for users who may find themselves sitting in a riser recliner armchair for prolonged periods of time.
1. Recliner Chair or Mobility Recliner?
No, this isn't an exercise on what recliner armchairs should be called, but more a look at what they offer.
Traditionally, a recliner chair for an elderly user could be looked at as a 'regular' piece of furniture with slight enhancements to make the seated person more comfortable.
Over time, riser recliner chairs have not just become more specialist in their offerings, but the benefits that these reclining chairs offer disabled and elderly users over time have become more and more visible.
Riser Recliner Armchairs
Recliner armchairs provide excellent support for the back, neck, and legs, helping to reduce pressure points and promote good posture. They also offer a range of adjustment options, including tilt and recline functions, that allow elderly individuals to find the perfect position for their needs.
Mobility Chairs
Mobility chairs, on the other hand, are designed to cater to the unique mobility needs of elderly individuals. They offer features such as adjustable height, armrests, and footrests, as well as lift chairs and mobility aids, that help to reduce the risk of falls and improve independence and mobility.
Reclining chairs enable and support a low mobility user with day to day movements.
The 'rise and fall' movement of the chair allows a recliner armchair to become a piece of assistive equipment that makes regular tasks that much easier for someone with low mobility.
Riser and recliner armchairs have the ability to help you get on and off your feet in a safe, supported manner. From the simple touch of a button, you could be rising to a standing position without having to exert too much effort.
This is an incredibly helpful feature for a person with low strength who may struggle to get out of their chair…or someone with low mobility who may be at increased risk of falls when standing up.
A riser recliner armchair will extend forwards and upwards to facilitate a steady, smooth, standing action.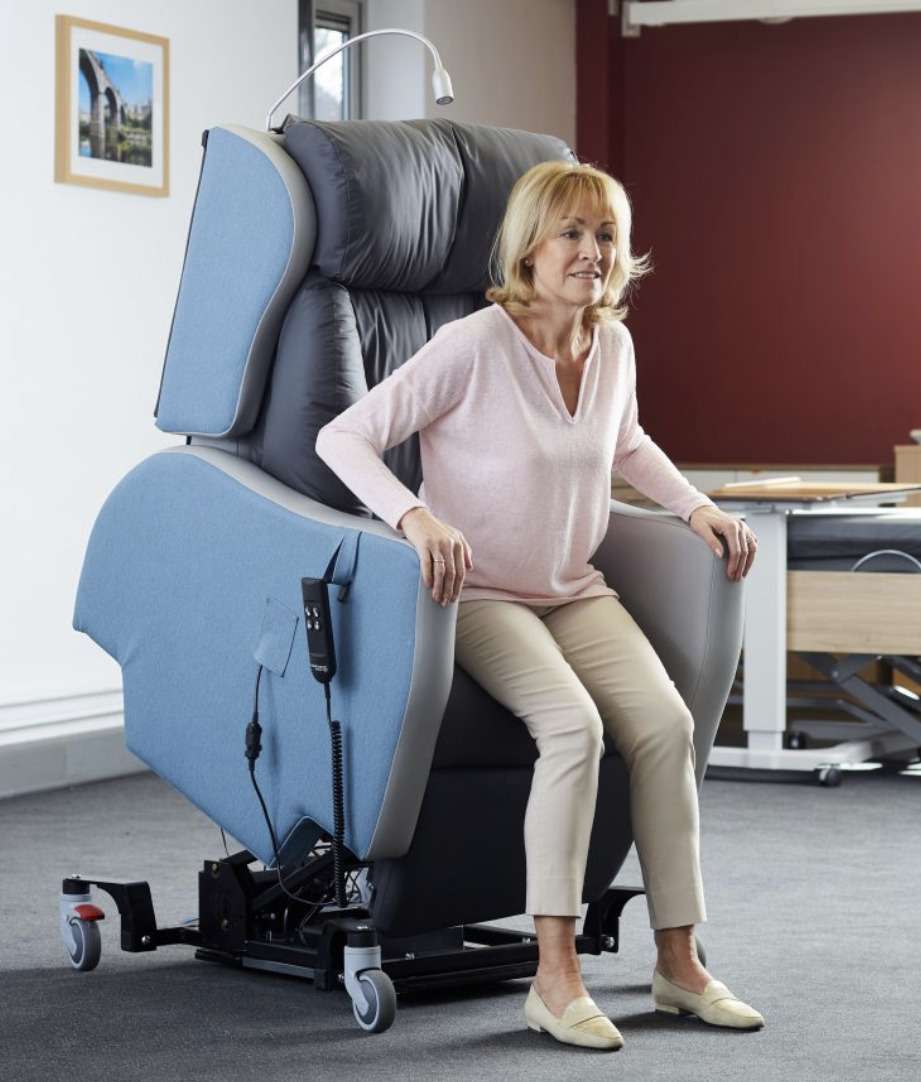 Similarly, this rising action can be used to help you sit down in a much more stable, controlled fashion. From the fully extended position, a riser recliner armchair can help to safely guide you down to a seated position.
This is a much simpler way to make sure that you're seated comfortably without putting too much stress on your legs to lower yourself down gently.
A feature like this in a piece of furniture can make all the difference to a person's day to day activities, a mobility chair for elderly or disabled users can allow for increased independence for longer.
2. Recliner Armchairs Can Help Promote Improved Circulation
Of course, another benefit of a riser recliner armchair is the ability to lay back and put your feet up! The extending leg-rest can lift your feet off the ground and have you reclining in no time.
However, this isn't always purely for relaxation. If a person spends a lot of time seated, it can actually be detrimental to their health.
Elevating the legs can promote better circulation which will help prevent further unnecessary health issues that may develop when sitting for a prolonged period of time. Leg elevation can also help to relieve swelling in the lower legs, keeping a person more comfortable for longer.
3. Riser Recliner Armchairs Can Help Reduce Back Pain
The flexible positioning of a riser recliner armchair helps to alleviate any pre-existing back pains. The recline action means that you can benefit from a more supportive position, which will ease any back pain you already have.
Some riser recliner armchairs can be positioned almost completely flat, making it a bit more comfortable if you want to have a quick snooze in your chair – however, we don't recommend sleeping in them for long periods of time.
4. Recliner Armchairs Can Offer Postural Support
Riser recliners will also help with postural control, ensuring that you don't do yourself any harm when sat in them for longer periods of time. They are designed and manufactured to provide excellent comfort and support over a long period of time, so they will almost certainly include features that will prevent postural deterioration and possible spinal deformities.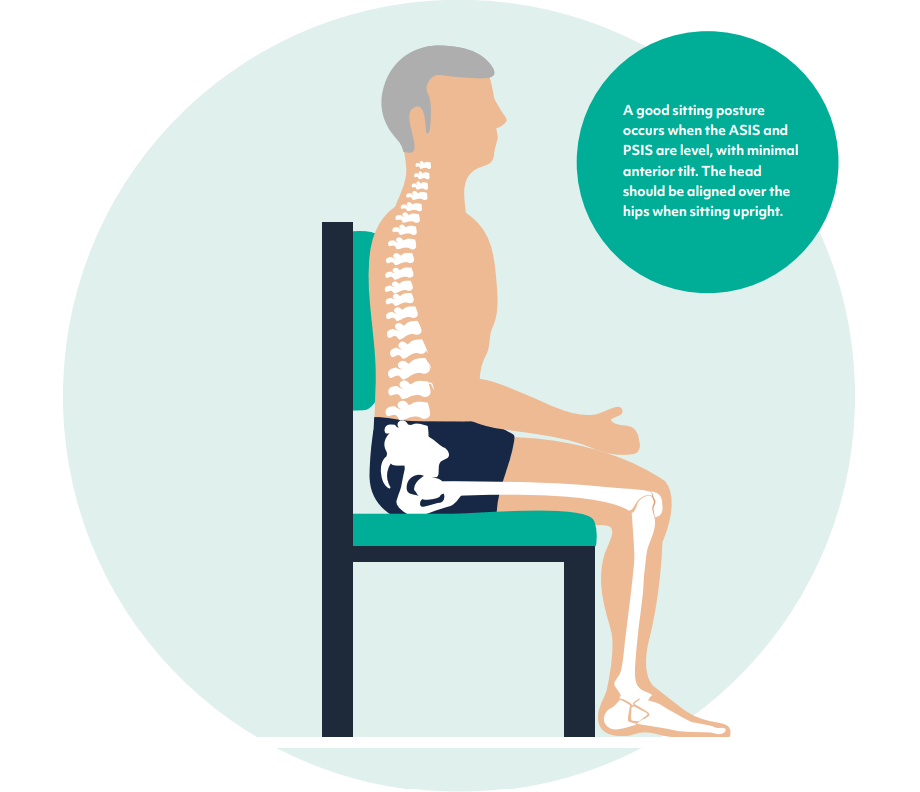 Many rise and recline armchairs will feature some sort of tilt-in-space function. This allows you to tilt backwards and elevate your legs, therefore redistributing your weight through more of the surface of the chair. This takes a lot of pressure off your spine and neck to allow them to rest in a natural, healthy position.
5. Riser Recliner Armchairs Can Aid Pressure Redistribution
When someone spends a lot of time sat down, one of the largest risk factors faced is pressure injuries. This occurs when during long periods spent sitting without much repositioning.
The build-up of pressure on the posterior, back, and even elbows and ankles can lead to discomfort and potentially serious injury.
A riser recliner armchair can help to combat this by providing easier methods of repositioning for the user. Particularly useful for elderly or disabled users with low mobility, riser recliners allow a seated user to lean back and elevate their legs, thus relieving pressure from vulnerable areas.
This reduces the risk of developing pressure ulcers and increased comfort for the seated user. Riser recliners also make it much easier to simply reposition, keeping the user supported for longer.
Summary
The important benefits of rise and recline chairs for the elderly, disabled or otherwise mobility impaired to keep in mind are:
Can the chair act as a standing aid – Will the chair help a person sit and stand?
The recline or or tilt-in-space – This redistributes pressure from vulnerable areas and helps avoid pressure injuries & skin breakdown
Accessories – Riser recliner chairs support more complex cases can provide further support through postural support pillows or increased pressure injury management options
If you're still undecided or you want to try out some riser recliner armchairs first, why not contact us with us or arrange a free no-obligation seating assessment? We'll take a look at the ways you could benefit from a chair, and we'll explain your options, so you have a better understanding of our seating range.
Or you can download a free copy of our seating assessment eBook that covers the importance of specifying the right king of rise and recline chairs.