Seating is a high source of cross contamination within healthcare environments, therefore it is a key priority for multi-user care environments to minimise this risk by using the right seating technologies.
What Seating Features are Best for Infection Control?
Waterproof Fabric
Waterproof fabric is needed for effective cleaning rather than material fabric, as it is easier to wipe down and disinfect. Vinyl is a popular choice in healthcare environments as it is impervious, so resistant to bacteria, and very durable.
Minimal recesses and seams
Stitching seams and gaps in the chair harbour bacteria and germs. Smooth, continuous surfaces are far more effective from a cleaning point of view.
Wood-free
Wood is porous, so can absorb water and obviously, bacteria. If wood is used in construction of the frame, over time it can absorb moisture, creating odours and weakening the structure of the chair.
The frames in our Lento chairs are built entirely from coated metal, resistant to bacteria.
Velcro-free
Velcro is another commonly used material to attach cushions that can harbour a lot of dust and bacteria. Our Lento range avoids this issue by using magnetic tabs to attach the cushions to the backrest.
Strip down for cleaning
Being able to easily dismantle the chair for deep cleaning is a big advantage from an infection control point of view. The magnetic cushions and removeable arms on our chairs allow them to be stripped back to the metal base which can be easily wiped clean, as demonstrated in the below video. The zipped cushion covers allow these to be washed separately, preventing soiling and contamination.
Which Fabrics are Best for Infection Control?
As we touched on in the features section, the choice of fabric is a key determinant in infection control. This is highlighted by the Department of Health & Social Care guidelines on seating: "Soft furnishings (for example, seating) used within all patient areas should be chosen for ease of cleaning and compatibility with detergents and disinfectants. They should be covered in a material that is impermeable, preferably seam-free or heat sealed."
Generally, fabric that is non-porous and waterproof is best for infection control, as it prevents absorption of water and bacteria into the chair, reducing the likelihood of cross-contamination.
Vinyl is commonly used, and we use it on the exterior surfaces of the Lento chair, as it is impervious to water/fluids, and stands up well to the scrapes and bumps you can expect in a busy hospital environment. Studies undertaken by Infection Control Today give substantive evidence that vinyl is more effective for bacteria removal and preventing cross-contamination than other fabrics.
For the interior contact surfaces of the chair, patient comfort is an important factor that needs to be combined with infection control requirements.
Panaz fabrics are a popular choice for chair manufacturers, they can be style designed and have antimicrobial and waterproof properties.
Our choice of fabric for contact surfaces is dartex, a vapour-permeable fabric that is soft and stretchy to touch, and provides excellent pressure relief. It can also have an anti-microbial coating to provide a further barrier against bacteria.
Soft fabrics like suede, velour etc are absorbent, so not suitable for good infection control. Faux leather is a better alternative as it is waterproof and dries faster, however does not offer as much pressure relief as dartex.
Smooth fabrics like dartex work best, as they reduce friction and shear risk, can be stretched requiring minimal seams, and cleaned with chlorine-based solution if necessary.
What Chairs are Best for Infection Control?
These are some of the best chairs in our range for infection control purposes.
The Lento Range
The Lento chair range was built with infection control specially in mind, to be used in hospitals.
Including the Little Lento (smaller versions), this was the original Lento chair in our range, with fully adjustable seating sizing without the need for tools. The magnetic cushions and backrest can be removed for easy cleaning.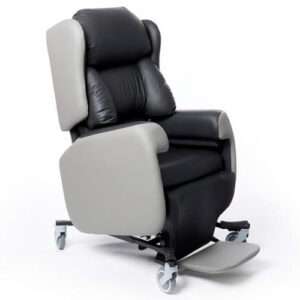 Lento Bariatric Riser Recliner
This is the larger version of the first fully adjustable riser recliner. Like the Lento Care Chair, it features removeable cushions and backrest.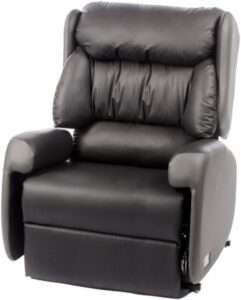 Launched this year specifically for rehabilitation wards, it has smooth seamless upholstery and plastic casing for easy wiping down.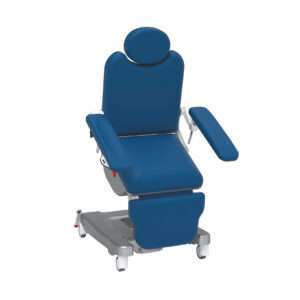 Another new chair in our range, this has a lacquered frame and antimicrobial fabric to repel bacteria in high usage hospital wards.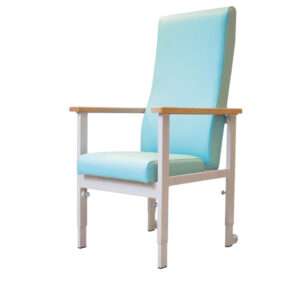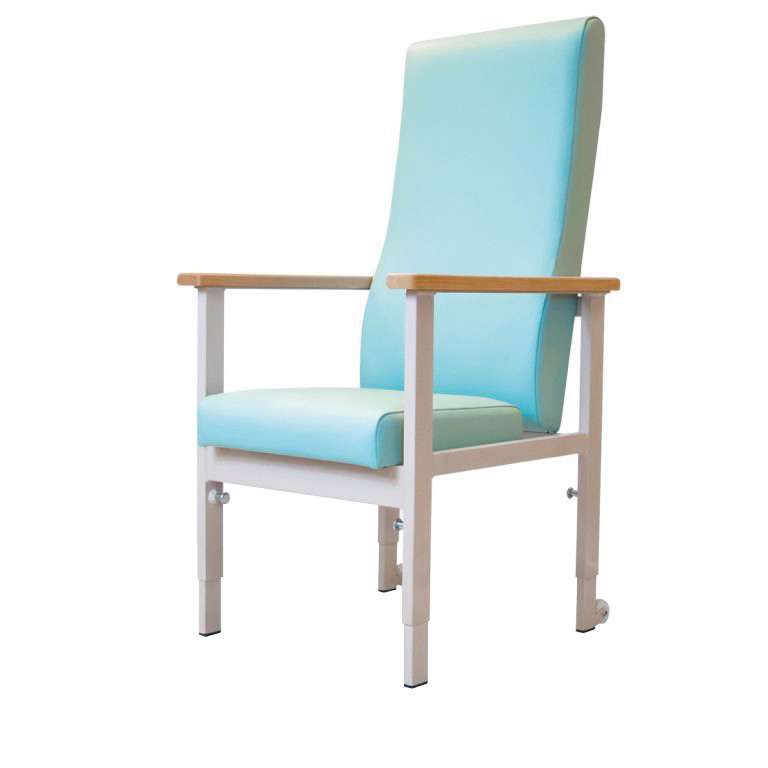 For dialysis or oncology patients undergoing treatment, it provides maximum stability and positioning options during treatment. Cushions and upholstery can be removed for effective sanitisation between users, and features antibacterial paint.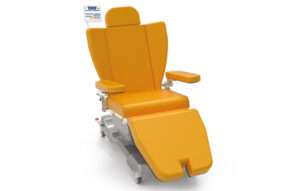 Used to transport patients through A&E wards and into surgery without needing to transfer, this is ideal for day-case patients. It has easily removable cushions for effective sanitisation.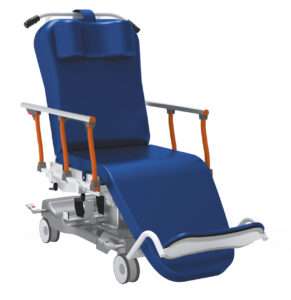 Summary
With infection control coming increasingly into focus, all patient healthcare settings need to ensure their seating is up to specification. We use and are actively researching new infection control technologies to help infection control teams reduce the risk of cross-contamination wherever possible.