Fabric Options: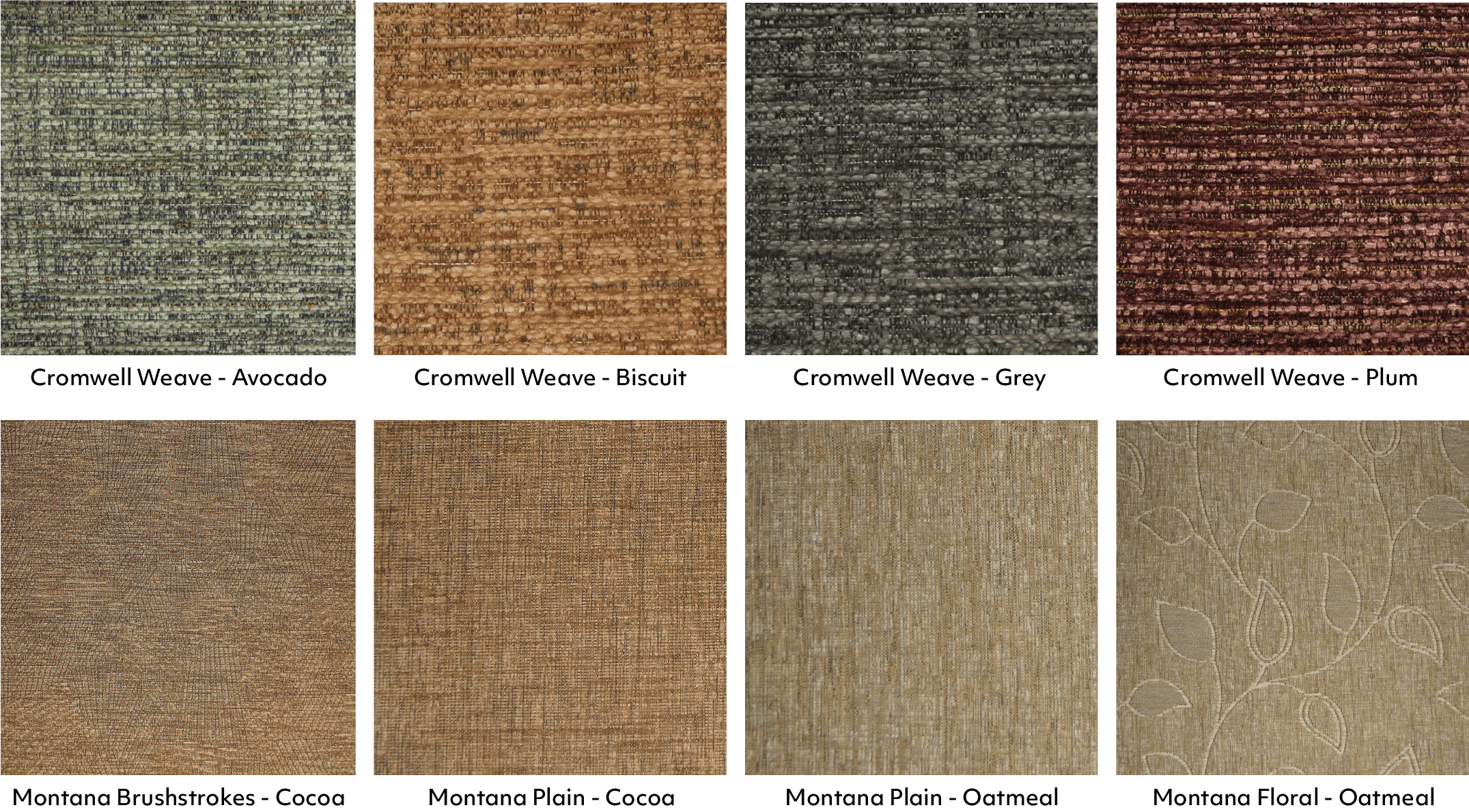 Size Options:
Use our simple guide to choose the size that is just right for you.  Our range of sizes is as follows: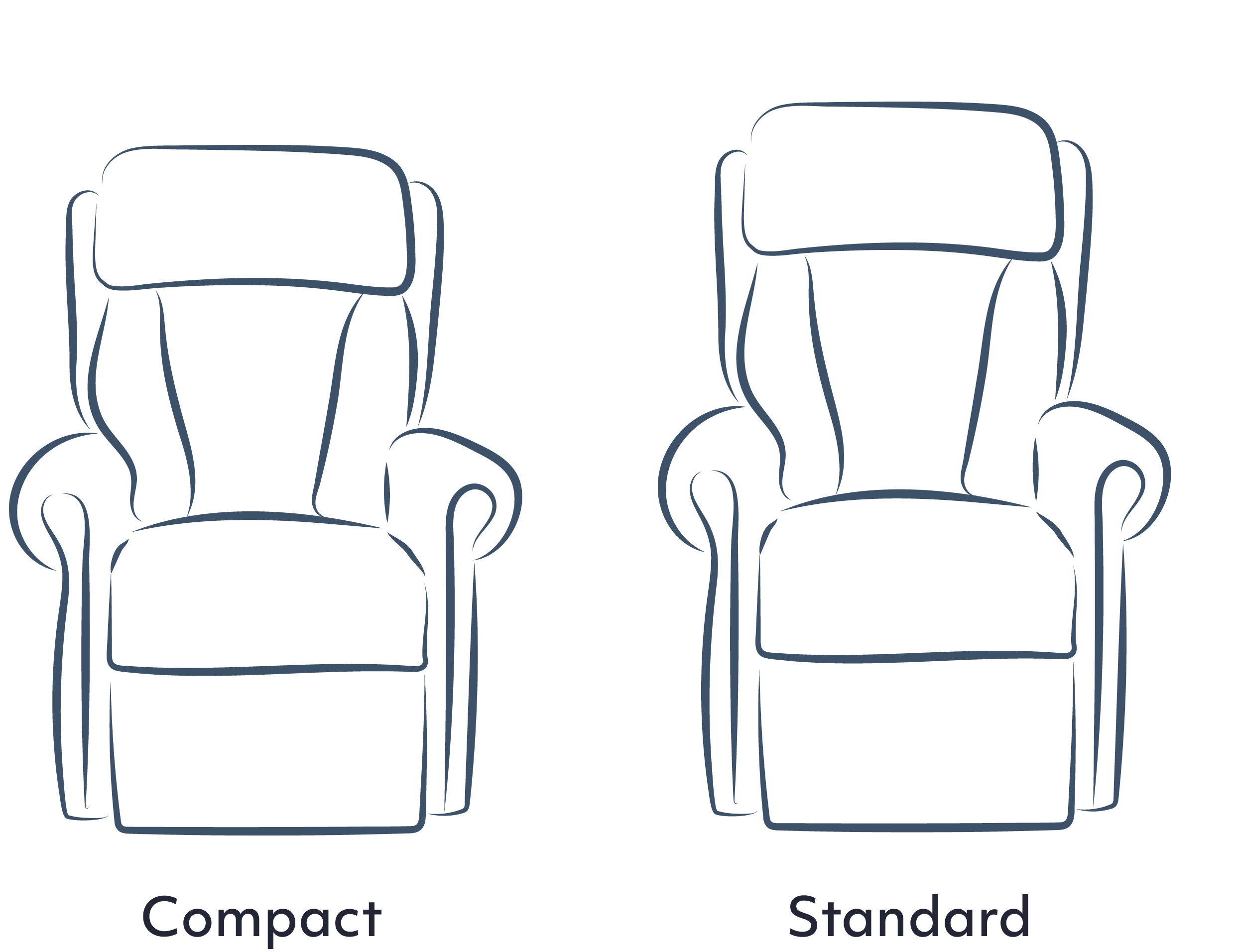 The Swaledale rise recline chair has been created as a sturdy and functional armchair for both domestic and multi-user healthcare environments.  Featuring comfortable scroll arms along with a soft and adjustable standard waterfall back-rest to combine postural support and comfort for the seated individual.
Pressure relief cushions can be incorporated into this chair upon request.
Rise Recline Mechanism Options:
This electric rise recline armchair comes with various mechanical action options to offer support and comfort to the seated user:
Single or dual motor options allow users to control the backrest & footrest as one or individually.
Tilt-in-space offers postural support and pressure injury management (see more information below).
3-way and a 4-way motor action.
Tilt-In-Space:
The single motor tilt-in-space action is a quiet and smooth recline that brings zero gravity and a "no shear" motion.  It has three manually adjusted pivot positions allowing the chair to rise or recline to a near horizontal position.
The dual-motor tilt-in-space action allows for individual adjustment of the back angle position, but allows the recline motion to operate with no change to the seat/back angle during the recline movement.  This ensures a comfortable no-shear feeling.
Accessories:
Standard chairs are supplied with simple push button controllers and 24 volt transformers with emergency recovery.  Optional extras include full battery back up, hazard sensors (anti-entrapment) and massage and heat pad systems.  Send us an enquiry if you wish to purchase a chair with any of these extra options.