Jump straight to…
What Healthcare Qualifications are Available?
At the moment there is a shortage of Occupational Therapists (OTs) working in the healthcare sector. As part of an effort to plug this gap, academic providers are trying to increase recruitment in the sector by encouraging more students to enrol in healthcare courses.
UCAS (the UK Universities and College Admissions Services) provides a signposting service to university and college courses. They have a breadth of healthcare courses including nursing, physiotherapy, and medicine and allied subjects (including occupational therapy). These courses are provided by a wide range of universities across the country. Companies like SI-UK help foreign students apply for university placements and choose where and what they want to study.
The colleges listed below are a selection of those providing healthcare courses:
University of Lincoln: Contemporary Physiotherapy Practice, Health & Social Care, Nursing, Occupational Therapy
University of Nottingham: Advanced Clinical Practice, Advanced Nursing, Quality & Patient Safety Improvement, Rehabilitation Psychology
Warrington & Vale Royal College: HNC Health Care Practice, HNC Social & Community Work
Leeds Beckett University: Adult Nursing, Health & Community Care, Mental Health Nursing
Barnsley College: Health & Social Care, Senior Healthcare Support Worker
University of Cardiff: Nursing, Occupational Therapy, Physiotherapy
Brief outlines on some of these courses (more information can be found online):
Physiotherapy: a science-based profession that considers the body as a whole and helps to restore movement and function when someone has been affected by an injury or illness.
Occupational Therapy: helping people living with disability or illness carry out day-to-day activities
Rehabilitation Psychology: the study and application of psychological principles on behalf of persons who have disability due to injury or illness

What Training is Available for Those Already Working in Health and Social Care?
Qualified OTs must complete a minimum of 30 hours of Continuing Professional Development (CPD) per year to maintain their qualification. We are a fully accredited CPD training provider and have been providing industry-leading content for physios, OTs and nurses for years. Please see our website for the latest webinars and training events we have hosted.
We have a specific resources area on our website for OTs, giving them a wide range of support and tools to help them carry out their work.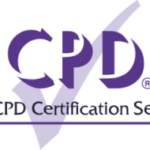 Equipment for Healthcare Training
If you're looking for equipment to use for healthcare training and teaching, we can help point you in the right direction.
As a healthcare student or professional, it is critical to get hands-on training with the equipment that is used in everyday practice, to find out how it works and understand the different features and their applications.
As a provider of healthcare equipment for 50 years we have worked with many professionals in the industry and have lots of suggestions for your training needs.
Equipment for Universities and Schools
We have equipment in use at Nottingham University, Lincoln University, and colleges such as Warrington & Vale and Barnsley. Warrington & Vale have simulated healthcare environments like hospital wards and independent living flats, so students can use the equipment in a real-life setting. The brand new facilities at Lincoln University have state-of-the-art lecture theatres and laboratories. Leicester University boasts medical professors who work in public health and the NHS.
Equipment for OTs and Healthcare Graduates
Occupational therapists help people who have illnesses and disabilities live independently. Mobility equipment and independent living aids are an integral part of providing this service so it is important for OTs to get acquainted with the equipment at their disposal.
We book out our equipment showroom in Harrogate for OTs to have product training sessions. They can try out our range of beds, wheelchairs, rise recliner chairs and bathroom equipment.
As reported in RCOT's recent workforce survey there has been a shortage of equipment for OTs. We are able to assist with this problem by helping OTs procure and access the specialist equipment they need.
The Disabled Living Foundation (DLF) has a platform for healthcare professionals on their Living Made Easy website. They have a wide range of training and tools for OTs and provide equipment refresher courses.
The William Merritt Centre in Leeds is a DLF venue open to the public where we showcase lots of our equipment. OTs can conduct client assessments there using our equipment, and they host lots of events throughout the year on all aspects of disabled living.
Conclusion
A lot of work is being done by academic institutions and healthcare organisations alike to boost skills and expertise in the sector. This will produce more qualified OTs and healthcare practitioners who are trained using leading care equipment. This is guaranteed to deliver great patient outcomes in the medium to longer term.
For further details on our product range and advice on training contact our team: